Welcome to the BUZZY land of the D.Z.B.!
We are a trio of self-proclaimed critics (Doherty, Zayas, and Bearden) who have decided to take it upon ourselves to re-vote for each year's Oscar nominated films for best picture. The year we are presently judging is featured in the header montage above. This website offers Oscar news and film reviews. So if you're a movie buff or just getting started, we hope that you can use our website to get a better (or different) understanding for the films that the Academy deemed the best pictures of the year!

The Winner

The 1990 Dizzy Bee goes to...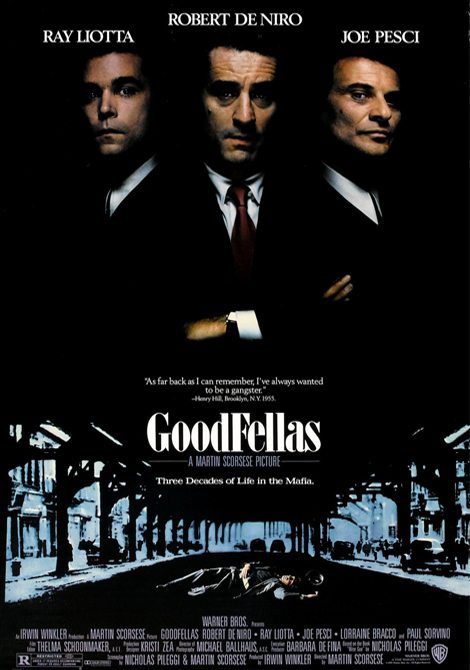 The Clip
The Buzz
Oscar Nominations 2016 Revealed
Oscar nominations were released on Tuesday in a rather anticlimactic video presentation. I'm all about change, but it just wasn't as fun to watch a fine tailored sentimental presentation such as this. It leaves little to talk about when fun mispronunciations like "Dick Poop" for cinematogrpahy don't happen. Anyway, there were few surprises overall as usual. La La Land is the clear front-runner with 14 nominations, which is 6 more nominations than its closest competition Moonlight received. Probably the biggest surprise to the list of nominees for acting was that Amy Adams was omitted for her marvelous performance in Arrival. However, surprise history was made when, for the first time ever, every acting category included at least one Black nominee. It is also the first year that 3 Black nominees were nominated in a single category (Supporting Actress): Viola Davis for Fences, Octavia Spencer for Hidden Figures, and Naomie Harris for Moonlight. It was also nice to get 3 African-American-centric films nominated for best picture with those aforementioned features. It would seem that the Academy made good on its promise of change after last year's #oscarsowhite debacle.
-William Bearden, DZBAwards.com 1/28/17
Oscar Nominations 2015 Revealed
Oscar Nominations 2014 Revealed
There were very few surprises when Oscar Nominations were announced Yesterday morning. One thing I simply can't get my head wrapped around, though, is the lack of a Best Animated Feature nomination for The Lego Movie! Other than that, the presence of Marion Cotillard and Laura Dern amongst the nominated actors came as a much milder shock. Selma was included in the Best Picture race, though many say it was snubbed with only 2 nominations. Birdman and The Grand Budapest Hotel come out on top with 9 nominations each, while the frontrunner Boyhood received 6. Since the introduction of a 5 to 10 Best Picture nominee range 3 years ago, we had only seen the bar set at 9 nominations each year. Finally, this year we got a slightly more manageable number of nominees at 8 (the lowest number of nominees since 2008).
-William Bearden, DZBAwards.com 1/16/15
Oscar Nominations 2013 Revealed
It seemed that a tight 3-way race for best picture had developed when Oscar nominations were announced Thursday. American Hustle, having scored 4 acting nominations for all of David O. Russel's return troupe of previous nominees, managed to tie Gravity for most nominations with a whopping 10. 12 Years a Slave tallied up just one fewer nomination than its top competitors having missed out on a nod for both its score and its cinematography. Jonah Hill managed a surprise nomination for his supporting role in The Wolf of Wall Street having bumped Rush's Daniel Bruhl. Veterans Tom Hanks and Emma Thompson were noticeablly missing from the Academy's lists of nominees, though this should not have been much of a surprise considering 2013's large quantity of grand performances.
-William Bearden, DZBAwards.com 1/19/14
Oscar Nominations 2012 Revealed
Possibly due to the early deadline for nomination ballots which preceded the guild awards announcements, many surprises came up when the Oscar Nominations were revealed on Thursday. Of greatest note, was the absence of directing front runners Kathryn Bigelow, Ben Affleck, and Tom Hooper. The Academy instead opted to go with newcomer Behn Zeitlin for his work on Beasts of the Southern Wild which received a surprising 4 nominations including Best Picture, and long-time loved foreign director Michael Haneke for his work on Amour which received a surprising 5 nominations. Leading the nominations was Lincoln with 12 nominations and Life of Pi with 11. Silver Linings Playbook received the most acting nominations including a surprise entry for Jacki Weaver. Two underdog performances were recognized when Emmanuel Riva and Quvenzhané Wallis received Best Actress nominations. Riva beat the record for oldest ever Best Actress nominee at age 85, and Wallis set the record for youngest ever Best Actress nominee at age 9.
Oscar Nominations 2011 Revealed
Hugo and The Artist came out on top when the Academy of Motion Picture Arts and Sciences announced their nominations today. Hugo received 11 nominations while The Artist received 10. As was previously announced, the Academy once again switched up the best picture category rules to include any number between 5 and 10 nominations. Thus, 9 films made the final cut most likely shutting out The Girl with the Dragon Tattoo from a tenth slot while Extremely Loud and Incredibly Close scored a slot despite getting only one other nomination. Surprisingly, the Academy favored Rooney Mara's lead performance in The Girl with the Dragon Tattoo over Tilda Swinton's in We Need to Talk About Kevin, and A Cat in Paris and Chico and Rita beat out The Adventures of Tintin for Best Animated Feature though it still scored a nom for its score.
-William Bearden, DZBAwards.com 1/24/12
Oscar Nominations 2010 Revealed
The King's Speech scored big on Tuesday when it was revealed to receive no fewer than 12 nominations from the Academy. True Grit was nodded at 10 times, while this year's forerunner for Best Picture The Social Network was tied for third most nominations at 8 alongside Inception which was surprisingly denied a directorial nomination for Chris Nolan. Javier Bardem beat out Ryan Gosling and Robert Duvall for a Best Actor nod, and Winter's Bone rounded off the 10 best films beating out The Town which received only 1 nomination.
-William Bearden, DZBAwards.com 1/27/11
DZB has new voting system for years with more than 5 Best Picture Nominees
In order to avoid dispersing too many votes out over an increased amount of Best Picture nominees, the DZB has developed a new system for voting. In years featuring more than 5 nominees, each film nominated for best picture will be rated on a scale from 1 to 10. The scores received from each picture will then be totalled in order to create a short list of just 5 films. After the films have been narrowed down to 5, the normal rules for voting will apply with each memeber contributing 3 votes to determine best picture of the year.
-William Bearden, DZBAwards.com

Oscar Nominations 2009 Revealed
Avatar and The Hurt Locker seem to be leading the race this year with no less than nine nominations each. Nine also seems to be the lucky number for two other films this year with both District 9 and Nine scoring 4 nominations each. Maggie Gyllenhaal was the big acting nomination surprise this year for her role in Crazy Heart. Possibly the biggest surprise, however, came in the form of a best picture nomination for the The Blind Side.
-William Bearden, DZBAwards.com
>> Read More
Oscars Best Picture Rule Changes
Instead of just voting for one nominee, the way Academy members have almost always done on the final ballot, voters will be asked to rank all 10 nominees in order of preference. The results will be tallied using the complicated preferential system, which has been used for decades during the nominating process but almost never on the final ballot.
-Sasha Stone, Awards Daily
>> Read More
Oscars DOUBLING Number Of Best-Picture Nominees To 10!
The Academy Awards will have 10 best-picture nominees instead of the usual five starting next year, improving the odds for films such as "The Dark Knight," a fan and critic favorite that was snubbed last time. Doubling the field for Hollywood's top prize will make room for more worthy films and potentially give a jolt to the Oscar TV ratings, Sid Ganis, president of the Academy of Motion Picture Arts and Sciences, said. The change takes effect with the 82nd Oscar show March 7, 2010.
-David Germaine, Huffington Post
>> Read More
The Lists
Our individual top 10 favorites out of the 342 movies we have judged.
The D - List
The Apartment (1960)
Taxi Driver (1976)
Dog Day Afternoon (1975)
Star Wars : A New Hope (1977)
To Kill a Mockingbird (1962)
Dr. Strangelove (1964)
The Godfather Part II (1974)
A Thousand Clowns (1965)
Roman Holiday (1951)
The Lord of the Rings : The Fellowship of the Ring (2001)
The Z - List
A Thousand Clowns (1965)
Ordinary People (1980)
Nashville (1975)
The Graduate (1967)
Annie Hall (1977)
The Exorcist (1973)
The Tree of Life (2011)
Funny Girl (1968)
Lenny (1974)
The B - List
Auntie Mame (1958)
The Lord of the Rings : The Fellowship of the Ring (2001)
All About Eve (1950)
To Kill a Mockingbird (1962)
The Rose Tattoo (1955)
The Apartment (1960)
Stage Door (1937)
Lenny (1974)